Providing innovative surveying solutions to our clients.
LandXML for Deposited Plans
LandXML is a file format developed to create, store and exchange survey data.  New South Wales have adopted LandXML for the lodgement of Deposited Plans in digital format.  LandXML is an electronic format of traditional deposited plan survey data. This helps the automation of the majority of the checking processes within NSW Land Registry Services (LRS) and will therefore get your survey plan registered earlier than usual. LandXML is optional when lodging survey plans with NSW LRS and can be useful for the projects under time constraints. Pace Land Surveying are highly experienced in creating LandXML files for lodgement with NSW LRS. 
Our experienced surveyors are able to work through all land surveying processes with you. Ensuring you receive everything you need to complete your project.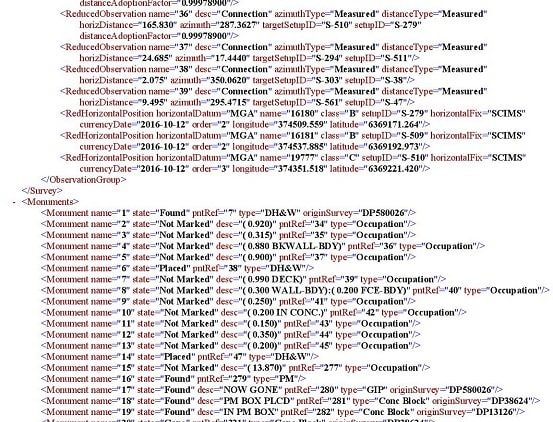 Turn your vision into reality with Pace Land Surveying offering a full suite of surveying services. Contact our team today to get your project started.